GOALS, Mission and Vision
chemicals go into your body daily
of daily chemicals consumed is absorbed by your skin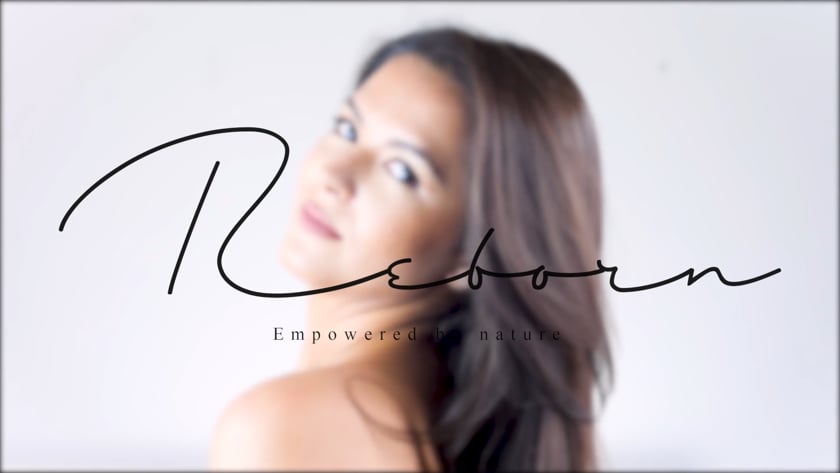 To be or not to be, that is the question. William Shakespeare was a wise man, or a wise woman, who knows. Either way, we want you "to be". You are the most important. We want you to connect with your inner beauty, in a pure and healthy way. For your essence. Because your essence is unique.
Our mission is to build a community of transparency within the cosmetic market. To provide education on natural and organic alternatives and the benefits to our bodies with the aim to help you choose products not just for beauty but also for your health. With this we will offer products that embody the same values (natural, organic, free from harsh chemicals and fragrances, cruelty free).
Free of all chemicals that we can avoid, limiting the most harsh and harmful. We rely on scientific evidence to formulate our products. We combine medicinal plants, which have been used for centuries in traditional medicine, with emerging, natural and innovative ingredients.
We would lie to you if we told you that our cosmetics do not contain any chemicals at all, we are not in favor of greenwashing. At Reborn, we combine natural and organic ingredients with synthetic ingredients such as hyaluronic acid, or natural micas of mineral origin to create products that put you and your health first.
Today, it is practically impossible to totally rid yourself of chemical consumption both in cosmetics and on a day to day basis. Even the air we breathe requires our body to filter out an array of harmful chemicals. With our products we limit the harsh and harmful chemicals to an absolute minimum and in most cases replace with natural and organic ingredients to ensure you feel safe and at home using our products.
BALANCE IS NOT SOMETHING YOU FIND, IT IS SOMETHING YOU CREATE
That is why we come to stay, we come to formulate cosmetics as natural as possible and, above all, make sure they work. The ingredients that we incorporate into our products are intentionally formulated in unison with one another, as there is sufficient scientific evidence to reinforce the power of natural and organic ingredients and their health benefits.
We are in favor of the good, of ingredients that protect us from free radicals that are in the air we breathe every day, or in the foods we eat. Therefore, our goal is that through our cosmetics we make a balanced use of what surrounds us. May we protect ourselves and Mother Earth. We use natural ingredients to help counteract the effect of those chemicals that we ingest daily without even realising it and restore our bodies equilibrium.
The fewer chemicals you accumulate in your body on a daily basis, the more likely you are to lead a healthy and balanced life in the long term. Not only does this impact you and your being, but also the planet and the generations to come. We do not like extremes, we are not radicalist. We are here to establish that balance that we all need. A little of this and a little of that. Because life is short, and what better time to start your journey to a healthier lifestyle. One that offers you infinite tranquility. Your life is yours, live it to your liking.
Your future is the result of your own choices
We have not come to tell you a version of the truth, we are only reciting what our ancestors have known for thousands of years, we are what we consume. We want you to know what you put on your skin. Our mission is education. Inform you of what you consume and provide you with the right tools to promote health and beauty. Nothing more. Then you are free to make the decision you want, because only you have the power.
We want to be present in your day to day. In your everyday life and being a part of you. It doesn't matter where you are or where you go. We will be the quality that always accompanies you. In your bag or in your selfie. On that blind date waiting for you around the corner. Because life is poetry, and beauty is too. It all depends on the eyes with which you look at it, and if you look at it with Reborn, you will see everything clearly. With Reborn you will see beauty in a different way, because we are different. We are transparent. We want to earn your trust and that is why we show you your true colours.
The Reborn movement goes beyond the limits of traditional makeup and challenges you to think not only about the future of you but also about the future of your environment. Your land. Your origins.
MAKEUP EMPOWERED BY NATURE
I've been experimenting with all natural mascaras and this is one of my favourites. I love the wand and how the mascara applies to give length, with great definition & separation. Also love the packaging!
Desde que uso la máscara de pestañas Reborn no pienso en otra marca. La ligereza que proporciona a mis pestañas es inigualable. Te sientes elegantemente vestida.
He probado esta mascara hace unos dias y como farmaceutica me sorprendió mucho, como profesional puedo decir que me ha convencido por los ingredientes naturales que conlleva como aceite de jojoba y aloe vera que aportan hidratación y elasticidad a las pestañas, estimulando su crecimiento además de tener una fijación para maquillar. Libre de parabenos y perfumes. Totamente apta para los ojos mas sensibles. Sinceramente la recomiendo para quien quiera cuidar sus pestañas.
Me encanta esta mascara! Me ha gustado mucho probarla. Me hace unas pestañas largas , con volumen y no queda nada pegajoso, se ve natural. También cabe destacar el olor peculiar que tiene, huele a natural. A la hora de quitarlo también es muy fácil de hacer, se va a la primera, cosa que se agradece. Además la mascara también trata las pestañas y en solo 2 días noté mis pestañas más sanas. La recomiendo mucho!