chemicals go into your body daily
of daily chemicals consumed is absorbed by your skin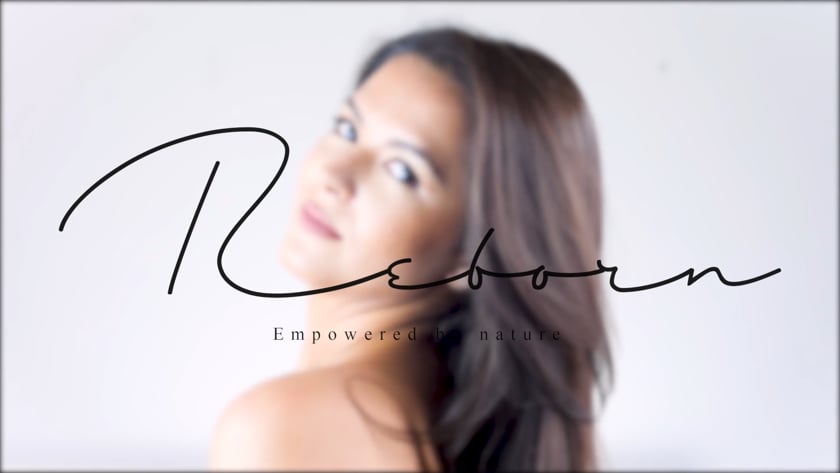 After my mom was diagnosed with breast cancer on two occasions, I decided to create Reborn. One of the first things the doctor told her was to be mindful of what she ate, as well as the beauty care products she applied to her body. I assisted her in radically changing her lifestyle to a more conscious, organic, and natural one. She is now in remission and has successfully overcome all the challenges that cancer presented.
My vision is to help people become more aware of their true inner beauty potential, to embrace their best version through a holistic and natural lifestyle that can indeed change their lives forever. Reborn is here to guide you on your path to longevity and health.
Transparency, Consciousness and Sustainability
We believe these three go hand in hand. We want you to know what you put in your body. We want you to think about what you consume and how that will impact not only your health now and in the future but also generations to come… Let's make today count.
Being passionate for us means using personal care products at their finest. We believe that cosmetics should not only enhance your outer beauty but also reflect your inner being and contribute to your overall wellbeing.
Your decisions today will play a major role in your health tomorrow. If you act according to your core beliefs, you can make a huge impact on your future. And when it comes to health, we are here to be your long-term partner in crime.
Our lab creates the magic. We replace the most dangerous chemicals with ingredients sourced from Mother Earth, performing as well, if not better, than conventional ones.
High quality for us means long-term health. Our definition of quality involves consuming products whose ingredients are not dangerous for your endocrine system. That means wellness in its best shape, followed by longevity.
Balance is not something you find. It is something you create. The fewer chemicals you accumulate in your body on a daily basis, the more likely you are to lead a healthy and balanced lifestyle in the long term.
I've been experimenting with all natural mascaras and this is one of my favourites. I love the wand and how the mascara applies to give length, with great definition & separation. Also love the packaging!
Desde que uso la máscara de pestañas Reborn no pienso en otra marca. La ligereza que proporciona a mis pestañas es inigualable. Te sientes elegantemente vestida.
He probado esta mascara hace unos dias y como farmaceutica me sorprendió mucho, como profesional puedo decir que me ha convencido por los ingredientes naturales que conlleva como aceite de jojoba y aloe vera que aportan hidratación y elasticidad a las pestañas, estimulando su crecimiento además de tener una fijación para maquillar. Libre de parabenos y perfumes. Totamente apta para los ojos mas sensibles. Sinceramente la recomiendo para quien quiera cuidar sus pestañas.
Me encanta esta mascara! Me ha gustado mucho probarla. Me hace unas pestañas largas , con volumen y no queda nada pegajoso, se ve natural. También cabe destacar el olor peculiar que tiene, huele a natural. A la hora de quitarlo también es muy fácil de hacer, se va a la primera, cosa que se agradece. Además la mascara también trata las pestañas y en solo 2 días noté mis pestañas más sanas. La recomiendo mucho!